In case you've been living under a rock, never heard of Steam or Counter-Strike before, or had no idea there was a new CS game coming out today:
Valve, creators of best-selling game franchises (such as Half-Life and Team Fortress) and leading technologies (such as Steam and Source), today announced Counter-Strike: Global Offensive is now available via Steam, with the North American PSN launch and worldwide Xbox launch happening later tonight and tomorrow morning.

CS: GO expands on the classic team-based action gameplay that Counter-Strike pioneered. Featuring an arsenal of over 45 weapons, loads of maps, new game modes, new visuals, leaderboards and over 165 Steam Achievements.
For more information on Counter-Strike: Global Offensive visit counter-strike.net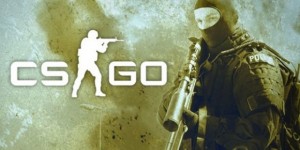 cs go launch
,
cs go launcher
,
cs spolszczenie
,
кс го лаунч
,
,
csgolaunch
,
cs launch
,
кс го лаунчер
,
launcher cs go
,
csgolounch