The time for which a lot of our Zombie-lovin' fans have been waiting has finally arrived!  For a limited time, you can now pre-order Dead Island and receive "The Ripper" weapon and the Bloodbath Arena downloadable content pack for free.
"The Ripper" Special Weapon – A deadly combination of baseball bat and buzz saw! This weapon will be available for use right away when the game is released.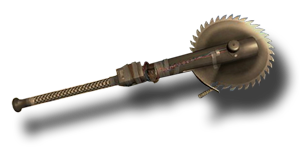 Bloodbath Arena DLC – Bloodbath Arena downloadable content pack will become available one month after the game's release, and features:
4 deadly and hazardous Arenas with endless waves of zombies
Play in single or co-op multiplayer!
Loot XP and items and bring them over into your campaign
Leaderboard to challenge your friends
New gruesome weapon: Sonic Pulse Grenade
Beat the mad rush and order your copy today!
hitman 2 poradnik
,
dead island the ripper
,
Dead island ripper
,
dead island poradnik
,
the ripper dead island
,
dead island steam release date
,
dead island release date steam
,
dead island ripper weapon
,
bloodbath arena
,
dead island weapons