Back in February, the Double Fine Kickstarter was launched… and subsequently exploded. Not long after, Brian Fargo himself, (founder of Interplay and inXile, and the game designerman behind Wasteland, Fallout, Fallout 2, and many other beloved classics) announced that there would be a Kickstarter for Wasteland 2. One month later, it finally went up, with an original budget goal of $900,000 (which was nearly twice the amount Double Fine's Kickstarter asked for). And it passed that with flying colors. It might just end up being Kickstarter's top-funded project (even if it doesn't, it is arguably Kickstarter's most successful project, having hit its mark in little under 2 days, and having led to a surge of many new video game Kickstarters) – at the time of writing, it has a $2.2 million budget with 7 days left on the clock; targeted for release on the PC, Mac, and Linux in late 2013.
Previously, inXile had announced that if W2 hit the $2.1 million mark, Chris Avellone of Obsidian Entertainment (one of Fallout 2's original creators and designers) would join the project as a co-designer and co-writer, and that Obsidian would provide inXile with toolsets to aid in the game's development. It remains unknown if the rest of the Black Isle "remnants" currently employed at Obsidian (Tim Cain, Feargus Urquhart, and J.E. Sawyer, some of the most important figures in Fallout 1 and 2's development) will also be joining Avellone in developing W2, but it is a possibility. And, yes, Wasteland 2 has hit the aforementioned mark, and Chris will officially be a part of the Wasteland 2 team. This is some very exciting news, and it's the first time I've been so hyped for… anything, really, in a very long while.
inXile has also announced that if the Kickstarter budget hits $2.5 million, they will be hiring even more designers to create even more game locations, as well as increasing the character design and soundtrack budgets. And if W2 hits the big one – $3 million, not only will the game be even bigger in scope, but inXile will also be releasing a Wasteland 2 modding SDK, some time after the game's launch. They've also sent out a call to all of the fans to spread the word, and get at least one of their friends to buy in, even for the lowest possible reward tier (which is $15, and includes a digital DRM-free copy of the game for all three platforms, plus an exclusive, "quirky" game skill). I guess I'm spreading the word right now!
And, lastly, they've released their first official piece of concept art, by Andree Wallin. Without further ado: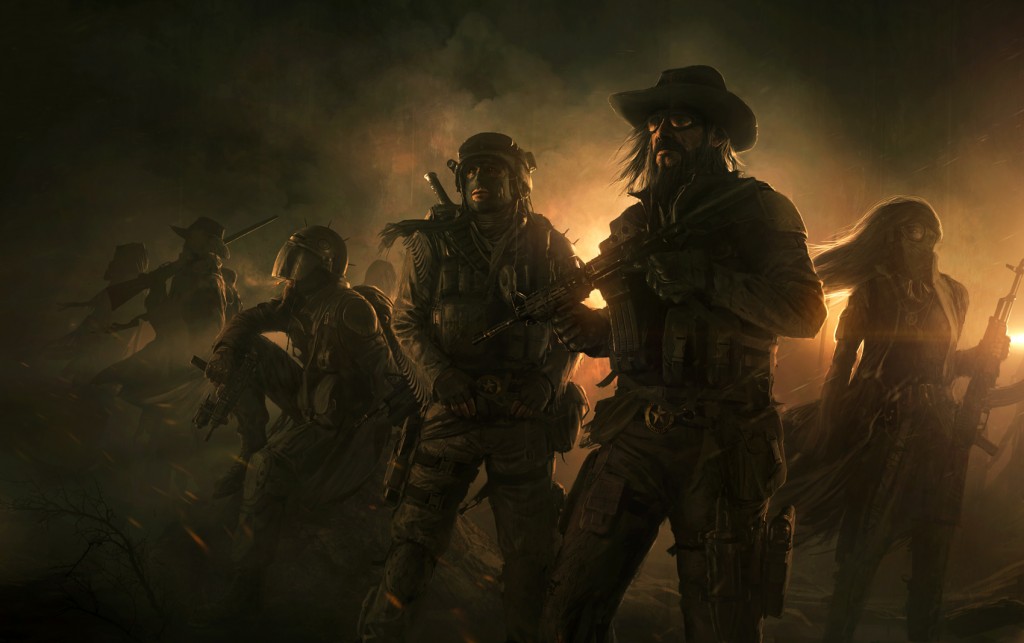 It looks pretty amazing. Hey, they've even got trigger discipline! Oh lord, late 2013 feels so far away. Stay updated on Wasteland 2's progress at their Kickstarter page, as well as their official website.