Although still in its unedited format, you can listen to a new Steamcast  with 3 of the team members of Black Mesa (Mike Hillard, Kevin Sisk, and Ben Truman).
Of course, the first question that was asked was when BM would be released, and if you don't already know the answer they gave, you probably would have no interest in the podcast anyway (when it's done, haha… er, yeah).  However, if you're a fan of Black Mesa — what with the little interaction the fans have with the team — you'll probably want to check this one out.
Of notable interest is the fact that the game is basically in a polish and playtesting phase, with the only remaining part being the end of Lambda Core.
Do yourself a favor and skip ahead about 14 minutes.  As already mentioned, this is the rough cut of the interview and it lasts only about an hour plus (out of the 2 hour broadcast).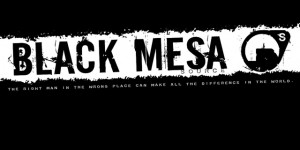 Also, for a pretty thorough bullet point breakdown, check out IsBlackMesaReleased.com.
The Twitch.tv version can be found here.
black mesa podcast