Steam and EA were already having disagreements over BF3, but now Electronic Arts has pulled Dragon Age 2 off of Steam. There are a multitude of reasons for this apparent conflict between EA and Steam.
In an IGN report, EA cites that "Steam has adopted a set of restrictive terms of service which limit how developers interact with customers". Their chief reason seems rather flimsy when faced with the solid fact that EA adds double DRM to their games on Steam, such as Spore.
While it may simply be coincidental, these disagreements started chiefly after the launch of EA Origins. Origins is Electronic Art's digital distribution service, similar to steam but with more of a focus on consoles.
So far this conflict shows only faint signs of resolution, with a weak promise from EA "to work out an agreement to keep games on Steam." It's anyone's guess just how far this situation will expand, but we will keep you posted.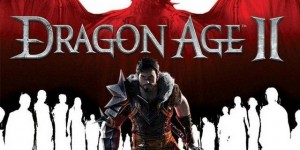 spolszczenie do DRAGON AGE 2
,
spolszczenie do dragon age