Developers are putting the finishing touches on the latest Terraria patch. As described on their Forums, there will be a massive overhaul. In Blue's own words the game will be "about 150% more difficult".
One huge change is that high level players will no longer be able to chug potions non-stop. Many of the enemies are being reworked and there will be a new focus on damage types.
Overall, the emphasis is on having players spend more time planning and exploring. Dungeons will need more exploration and careful planning, as will many bosses.
On top of this, some enemies are getting a significant rework. Lava slimes no longer spawn lava among other things. The only content that is not forthcoming are new biomes, as they plan for those to come in 1.1. At any rate, Terraria players should get ready for a very different experience.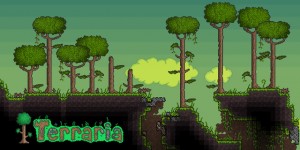 terraria wallpaper
,
terraria 1 1 wallpaper
,
terraria change difficulty
,
terraria 1 0 6 patch download
,
terraria 1 0 6 update download
,
terraria difficulty
,
terraria update download 1 0 6
,
when is terraria 1 0 6 coming out
,
wallpaper terraria
,
terraria patch 1 1