Note: Purchase of this game includes one month of game time. Activation with a valid credit card or game time card is required!
Walk the Line Between Good and Evil. Or Cross It.
The City of Heroes Going Rogue: Complete Collection brings the world of comic books to life in a massively multiplayer 3D online universe. Create your ultimate super-powered character using a near limitless variety of dramatic costumes and spectacular powers. Start as a Praetorian and decide to follow the Loyalists or join the Resistance. Evolve into a Hero or a Villain based on your moral choices. The path you walk is yours.
In City of Heroes, you play a super-powered Hero in a massive comic book universe. In City of Villains, you play a Villain, embodying the dark side of the struggle between good and evil. City of Heroes Going Rogue adds new shades of gray between Hero and Villain. For the first time in any super-powered MMO, your character's moral choices affect gameplay experience and determine your character's ultimate destiny.
City of Heroes Going Rogue Expansion
City of Heroes Going Rogue, the first City of Heroes expansion since the launch of City of Villains, opens the mirror universe of Praetoria, whose bright utopian facade hides dark secrets. As you investigate this brave new world, searching for the truth behind Emperor Cole and his Praetorian Guard, brutal foes and fierce allies emerge, turning this illusory paradise into an urban battlefield.
City of Heroes Going Rogue Expansion
Alpha- and Omega-themed costume sets
Alpha- and Omega-themed auras
Four stance emotes
The Shadowy Presence invisibility power
Key Features
Create and customize almost every character you could imagine in the comic book genre.
Change alignment from Hero to Villain or back.
Soar through the skies of Paragon City, the Rogue Isles, or stunning new Praetoria.
Enjoy an immersive new starting experience.
Team up with other players to form powerful Super Groups.
Choose from spectacular super powers and design their effects.
Play with new power sets, including Dual Pistol, Demon Summoning, Kinetic Melee, and Electric Control.
Battle huge monsters, bizarre aliens, and nefarious enemies.
Create your own missions using the Mission Architect system.
Ultra Mode heightens detail for a vibrant new graphics experience.
Includes 18 free major content updates.
MMO?  Why not?  You'll be able to get your feet wet for only $9.99 (regularly $29.99).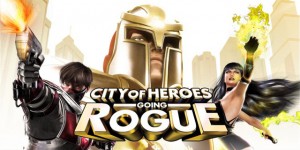 city xl 2011 spolszczenie
,
heroes 3 spolszczenie
,
spolszczenie heroes 3 complete