After a recent interview with Project RED developer Jan Bartkowicz, and according to the official website the-witcher.de, another sequel to the hit European RPG is well on it's way.  A few rather obvious hints were left on the game's website, such as a big yellow advertisement informing the public that they are "Now Hiring."  This can only mean Projekt RED is planning another title.
Ontop of that, an interview with developer Jan Bartkowicz revealed even more.
(Translated) "That's a good question Well, I think the problem that some people have is the overall impression. The first part could just as easily be a stand-alone, while the second part of a planned trilogy is now time, logically, have a very open end of the third part has to go. Consider this example for comparison to films like Pirates of the Caribbean, where the first part one self-contained story has, the later is unchangeable, but then you think, it should be a trilogy. So people have a problem then. The end of The Witcher 2 is the beginning of much larger events, while The Witcher one rather a cliffhanger ending was."
Of course nothing has been officially announced, and it's too early to speculate a time frame for release, but one thing is for certain.  The game is going to kick ass.  Check back for more developments, courtesy of Steam Addicts.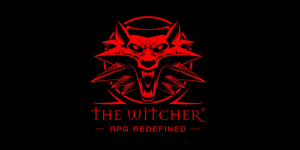 Witcher 2 spolszczenie
,
witcher 3 announced
,
the witcher 3 announced