Torchlight, Runic Games nifty little dungeon crawler is soon to get a sequel.  The original has sold over a million copies, so it's only fitting that the franchise get a bigger, better sequel.  But what's this?  It's going to be cheap as well?  Runic made a statement yesterday at the beginning of the Penny Arcade Expo that claimed the new title which boasts a larger world and more characters, will be sold at only $19.99 USD.  Awesome.  Here's what Max Schaefer, CEO of Runic Games had to say.
It's always been our goal to provide exceptional value for the price," says Max Schaefer, CEO of Runic Games. "Everyone who wants to play Torchlight II will be able to comfortably afford to do so, and they'll be able to play with their friend online or via a LAN, or play single player offline, all with no further purchases
On top of that, the game's fourth and final character was revealed on the Torchlight 2 website, bringing the total up to 4.  She looks kind of hot, but maybe that's because shes an "Embermage," a fire wielding sorceress.  Check her out here.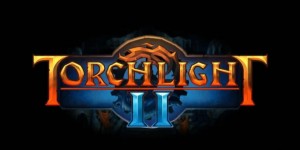 Torchlight spolszczenie
,
torchlight 2